A key element to any home renovation is figuring out what design style you like because that will help determine how to best layout the space. Our goal at the beginning of every project is to educate our clients on all the possibilities so they can decide what makes the most sense for their wants and needs. Below is an overview of the most common design styles and what makes each one unique:
Traditional
A traditional design refers to more of a classic, old-fashioned appearance. One of the biggest advantages to this is that you won't have to worry about it going out of style since it has already stood the test of time. One thing to consider with traditional layouts is they're typically defined by high ceilings and require a lot of space because the floor plan is usually divided into separate single-purpose rooms. When done right, however, these homes make a grand impression and stand out among the rest!
Modern
One of the more common styles nowadays as the name suggests is modern design. The focus of these homes is on functionality and comfortability making them easier to maintain on a day-to-day basis. The appearance of modern homes utilizes sleek minimalist features and more open floor plans.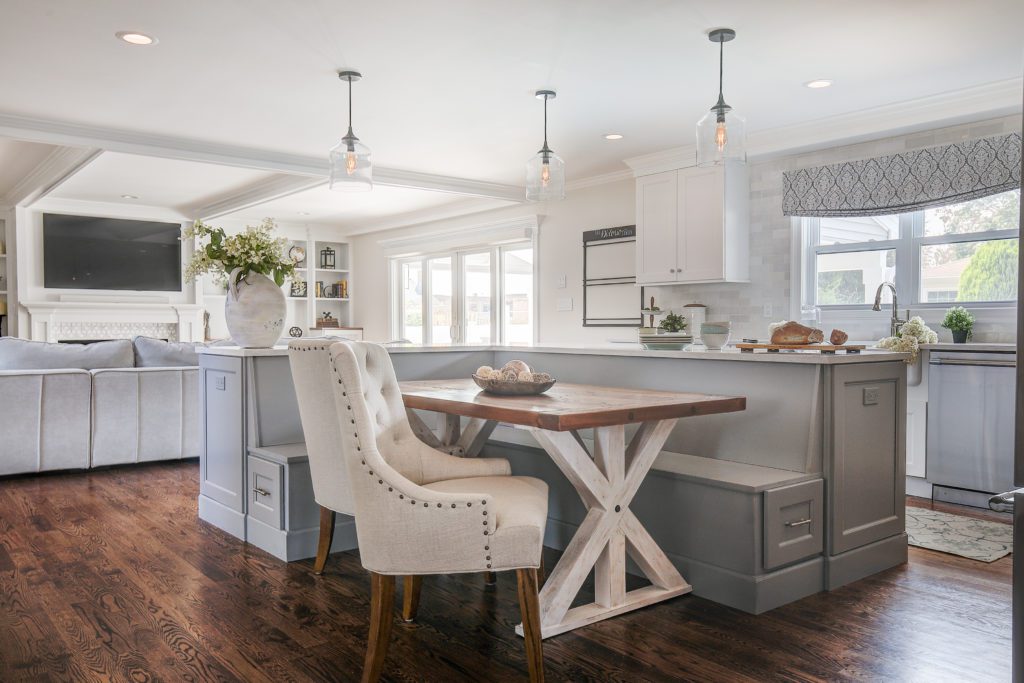 Transitional
If you can't decide between traditional and modern then you might want to consider a transitional layout that combines aspects of both. An advantage of this style is it allows the homeowner to truly customize the home to make it "theirs".
Since it's a matter of personal taste there's no right or wrong choice and at the end of the day, our staff is here to help design and build your dream home. Give us a call at 631.750.2837 if you're ready to schedule a design consultation today!
Contact Us!