Are you preparing to build your dream home? If so, you likely have a visualization of your dream home in your head. However, the hard part of building your dream home is getting this visualization to translate to home building professionals. For tips on how to talk about your style with home professionals, just keep reading this blog post.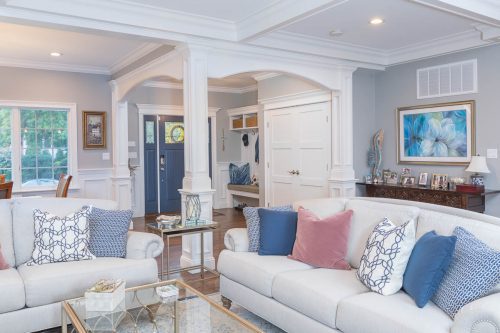 One of the easiest ways to express your vision to home professionals is by making a "love" list and a "not for me" list. This way, home professionals will have a clear idea of what you like and what you don't like. Sometimes describing what you like isn't enough. By also telling home professionals what you do not like, the team working on your home will know what to avoid.
Next, get visual! Bring your visions to life by showing pictures of your inspiration. Browse interior design magazines or check out websites dedicated to dream homes. Cut these pictures out, or print them out, and show your inspiration to those building your home. They can use these pictures as reference points when putting everything together.
When it comes to your dream home, you have to be specific. When showing pictures of inspiration to home professional, explain what you like about each imagine. Maybe you like the layout of a kitchen or the flooring of a living room. Make sure you express your favorite parts of your visualizations to help home builders bring your dream to life.
Ready to take the next step in designing your dream home? If you are, contact Noah Construction & Builders today! Our team of professional home builders can help you make your dreams a reality. To learn more about our services and to start the planning process, get in touch with us. You can reach us by phone by calling 631-750-2837 today!