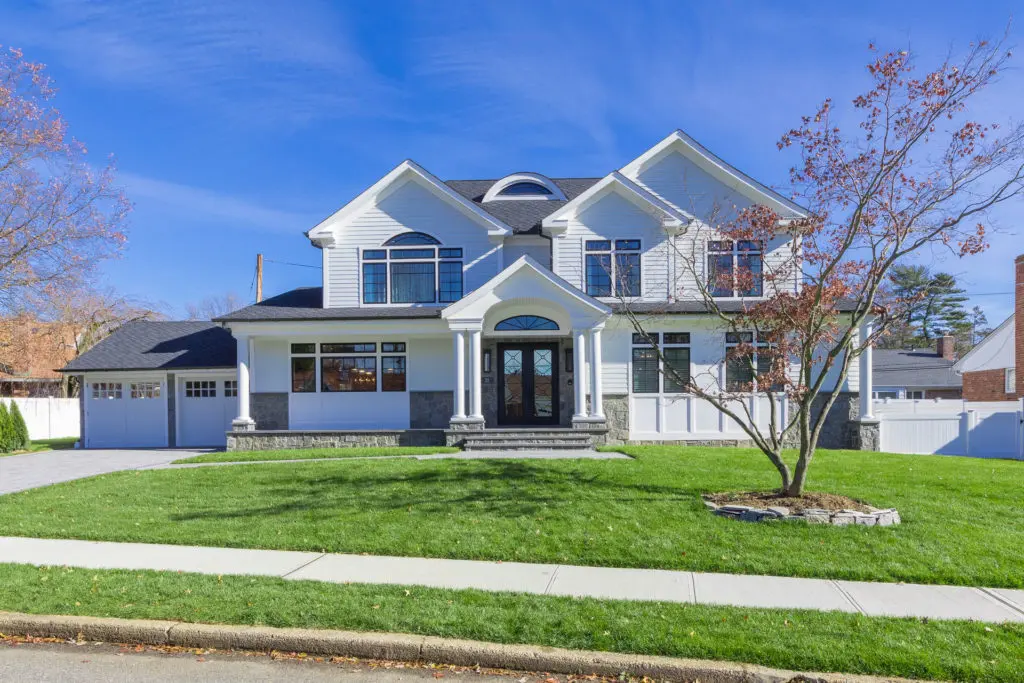 Home improvement tasks can be both thrilling and intimidating. However, with the correct contractor, success is guaranteed. Whether you're planning a small kitchen remodel or a comprehensive house renovation, only a trained and reliable contractor can make your vision a reality.
A bad choice might result in expensive delays and subpar work. Hiring home remodeling contractors in Nassau County, NY, Suffolk County, NY, or any part of the country is not just about nails and hammers. Here are some tips for choosing a professional for the job:
1. Licensing and Insurance
The contractor must have all the licenses and permits needed to work. Confirm that the contractor is not only certified but is also covered by workers' compensation and liability insurance. The latter shields you from any financial liability for mishaps or damage that occurs during the renovation.
2. Experience and Specialization
Different remodelers have different specializations. Some might be the best at remodeling kitchens or bathrooms, and there are others who can work on entire homes. Look into a contractor's past projects. Talk to past clients to see if they're generally satisfied. Also, find out if the contractor works with subcontractors. Ask about their credentials and whether they, too, have the necessary licenses and insurance.
3. A Detailed Contract
To protect both you and the contractor, a comprehensive written contract is necessary. The scope of the job, project timetable, supplies to be utilized, payment plan, and warranties or guarantees must be specified. Don't hesitate to ask for clarification or make the required changes if something looks off or confusing.
4. Budget and Payment Structure
Discuss the budget with your contractor right away. A good home remodeler in Long Island, NY, will give input in establishing a reasonable budget and adhere to it. A payment structure is composed of an initial down payment, progress payments linked to project targets, and a final payment upon completion.
5. Timeline
To control expectations and prevent delays, a project timeframe must be well-defined. The contractor should provide a realistic timeline with start and end dates for each stage of the renovation. Unexpected problems can occur along the way, but a skilled contractor is able to adjust any alterations to the timeline.
6. Open Communication
For a renovation project to be successful, communication must be effective. Your service provider must be receptive, mindful of your requirements, and ready to respond to your inquiries. A clear line of communication will help avoid misunderstandings and guarantee that the contractor knows your concept in its entirety.
7. Quality of Work
One great technique to assess the contractor's craftsmanship is to observe their attention to detail and the quality of their work on previous projects. Pay close attention to details like the finishing touches, trim work, and overall appearance. Reach out to the project manager regularly to discuss the project's status, share your feedback, and ensure that everything is done according to your expectations.
Building It Better
Choosing your contractor is a crucial first step in building or rebuilding your house. Home remodeling contractors in Nassau and Suffolk County, NY, say that the key to achieving your dream home is to work with a qualified and reliable team of experts who can understand your vision and bring it to life.
Go for a contractor that's licensed and has insurance. Look into their experience and check on their past projects. Draw up a detailed contract, complete with a payment schedule and a work timeline. Finally, be open with your opinion on the ongoing results.
Don't rush when choosing a top-notch professional in the field. At Noah Construction & Builders, we can design your dreams and build your vision. Call us at 631-750-2837 or email customerservice@noahcnst.com.