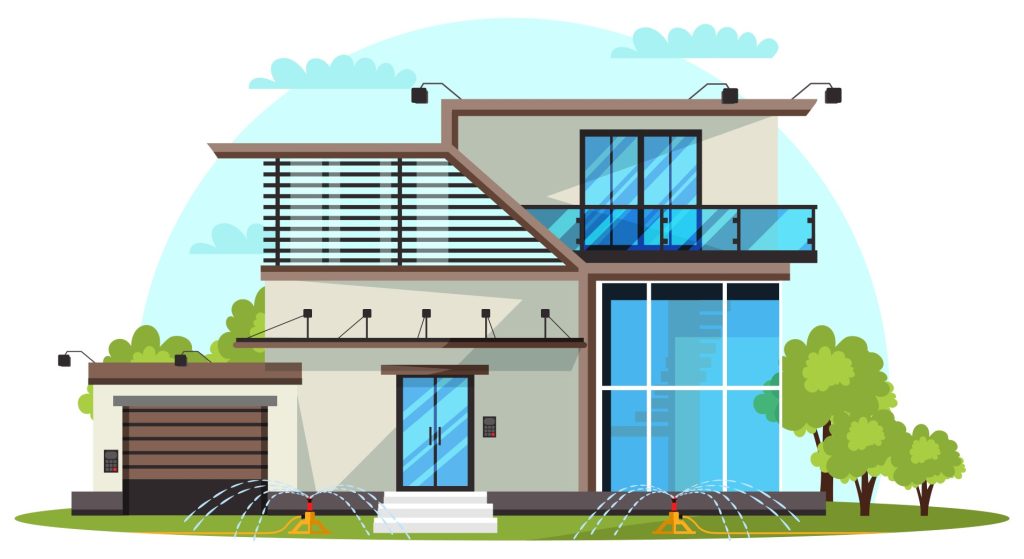 The front of your home sets the tone for what's within. Owning a split-level home gives you a special blank slate to work with when making improvements. Home exterior renovation experts in Long Island, NY, see this as a challenge, in pulling your classic style out of a time warp and taking it to a new level of sophistication.
This mid-20th century split-level architecture that creates a feeling of separation and space can further be enhanced by improving the exterior. Here are some tips on how to upgrade the traditional appearance of your split-level house.
1. A Fresh Coat of Paint
Giving your split-level home a new coat of paint is an affordable way to improve the exterior. Choose a color scheme that enhances the home's architectural design. Bold colors offer a sense of modernity. Light hues, on the other hand, can make your home feel more open and welcoming.
2. Landscaping
Landscaping plays a major role in improving how your house looks. Pay attention to the terraced areas and the front and back yards, as well. Make eye-catching garden beds and plant vibrant flowers.
3. Front Entry Enhancement
Your split-level home's front entrance is a focal point that people notice as they approach the house. Refinish the front door and improve the lighting fixtures to modernize the door. A canopy can be added to give cover and enhance the overall appearance. Potted plants and a customized welcome mat can do wonders.
4. Windows and Shutters
Home designers in Nassau County, NY and Suffolk County, NY, advise upgrading windows and shutters to improve the exterior of your house. Go for energy-efficient ones and paint the shutters to match the new color scheme.
5. Siding and Cladding
A new siding or cladding will surely do the trick in giving your house a facelift. Traditional vinyl and wood are options. The modern stuff like fiber cement and stucco will also do well. The decision should be based on your budget, the design of your house, and the climate where you live.
6. Roof Replacement or Repair
The home's roof is a prominent feature. Invest in premium roofing material to boost the curb appeal of your residence. A split-level home can be given a special touch with architectural shingles or metal roofing.
7. Garage Door and Driveway
When improving a home's exterior, the garage door is often forgotten. A modern garage door may make your home stand out and give it a significant visual impact. You must also make improvements on the driveway by placing ornamental features like adding a simple border, putting up lights, and having a decorative mailbox.
8. Lighting and Fixtures
Install chic lighting fixtures near the front door, in your backyard, and along walkways. Use uplighting or accent lighting to draw attention to architectural aspects of the house or its landscape. This makes the home safer.
9. Porches and Decks
The functionality and appearance of a split-level home can be considerably enhanced with a porch or a deck. These areas offer a spot to unwind, host events, and take in the outdoors. To make these places more inviting, think about including railings, outdoor furniture, and decorative components.
Transform Bland to Grand
Split-level houses present a special opportunity for exterior renovations. There are many home improvement alternatives. If you want to boost your home's worth, simply give it a new look.
Carefully plan your modifications and get guidance on home exterior renovations in Nassau County, NY or Suffolk County, NY, from Noah Construction & Builders. We'll design and build your dream house. Contact us at 631-750-2837 or email customerservice@noahcnst.com.