With 2023 right around the corner, studies are indicating that home renovation projects are expected to be on the rise in the new year. One particular study conducted by Houzz Inc. in October of this year found that 23% of homeowners plan to start a renovation project within the next 12 months while 29% are already in the middle of one. Read on to find out what factors are behind this expected surge and what the most popular projects are.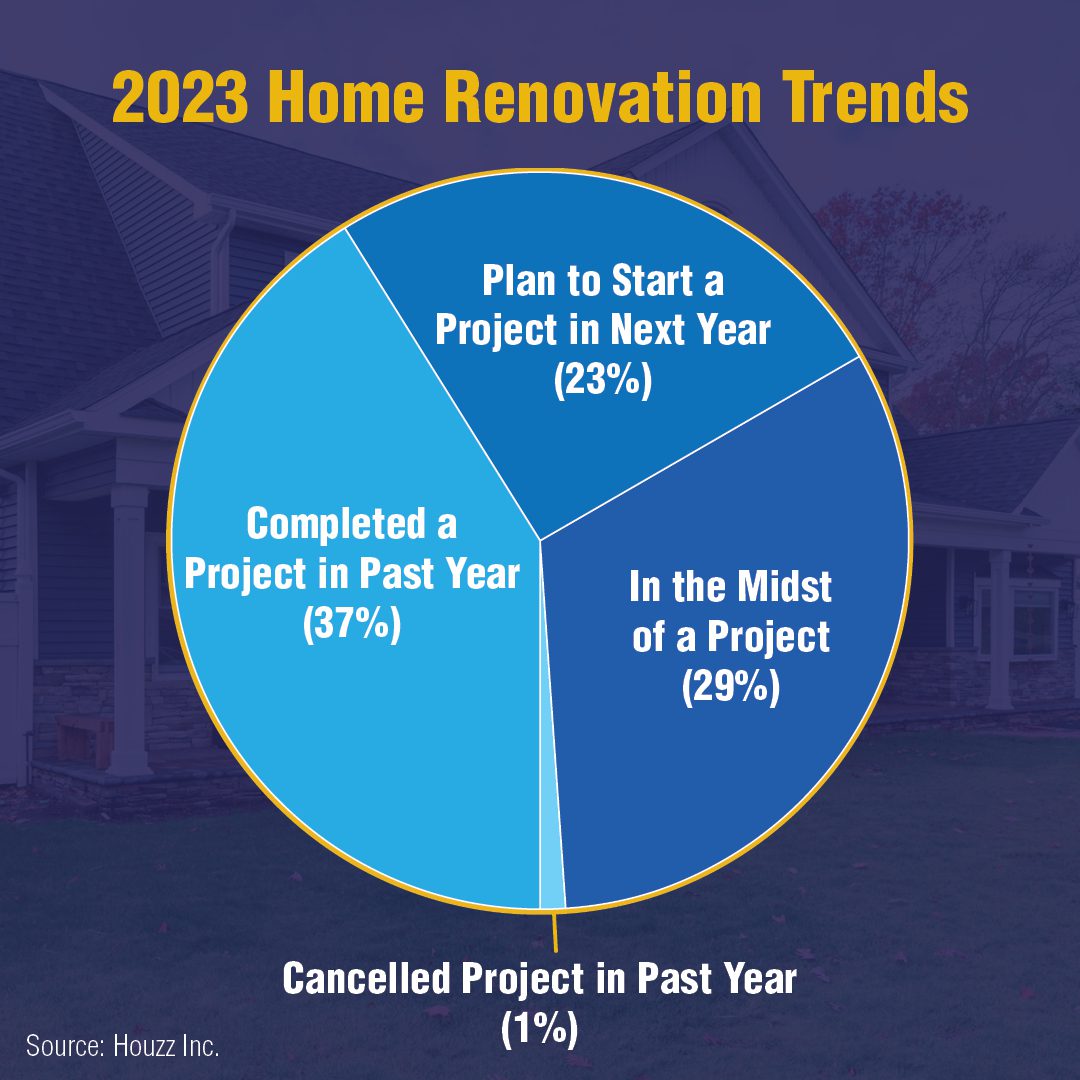 Why are homeowners choosing to renovate?
The current state of the real estate market seems to be the driving factor in many choosing to improve their current home as opposed to moving. In fact, 67% of those who plan to renovate in the next 12 months said that they'd rather update to fit their needs rather than buy a new home. In addition to that, 23% believe renovating is a much more affordable option. This has a lot to do with the limited number of new homes available which is driving prices up combined with rising interest rates.
What are the most popular rooms/features to renovate?
When asked what areas are their top priority, many homeowners plan to focus on bathrooms (37%) and kitchens (33%). They did not forget about the exterior however, with windows and skylights (43%), doors (42%), porches (32%), and decks (31%) all in the mix as well. In this growing age of technology, upgrades to home systems like electrical (49%), plumbing (48%), heating (34%), and security (34%) will be included as well.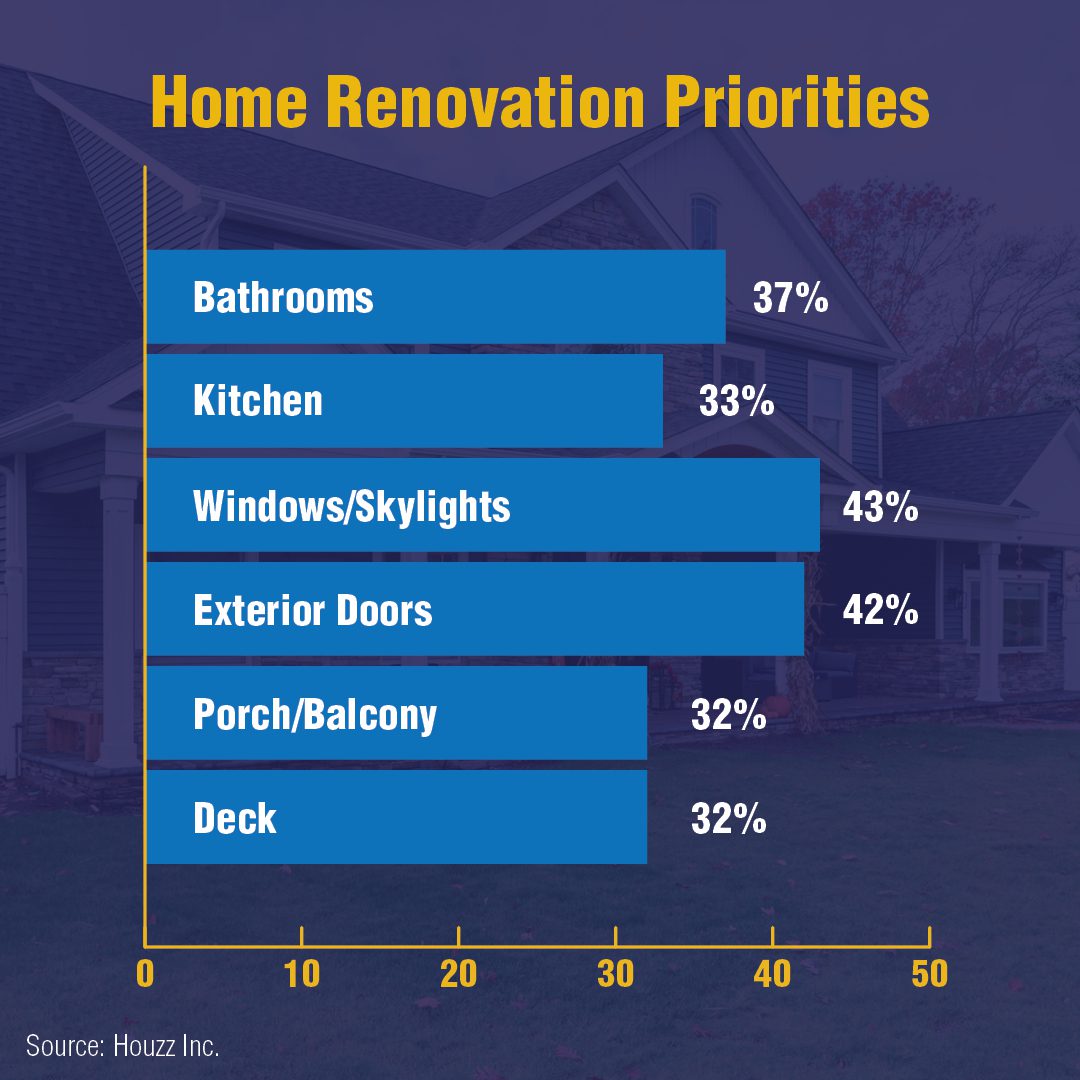 What challenges are preventing homeowners from getting started?
Naturally, with so many project requests coming in, both professionals and clients are aware of the challenges ahead. First and foremost, 35% of potential renovators pointed to finding the right contractor as a major concern. Even after that is resolved, supply chain issues (37%) and staying on budget (27%) are making them hesitant to get started. Even with that said, less than 1% of projects started in 2022 were canceled so these are headaches they're willing to endure.
Who should I trust with my home renovation?
Noah Construction & Builders has a team of professionals, many with over 30 years of experience in the industry who are committed to turning your dream home into a reality. Give us a call at 631.750.2837 to schedule a consultation today!
Contact Us